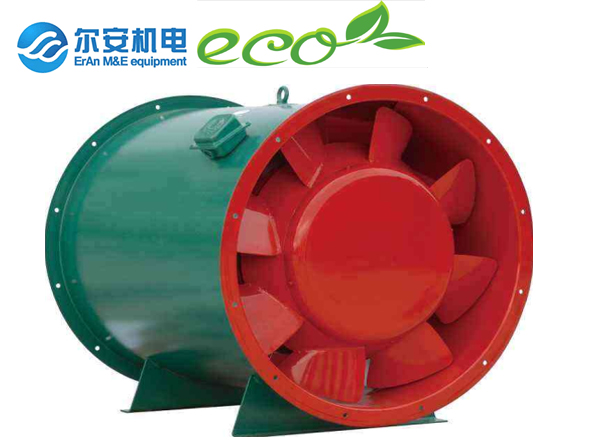 Product introduction
Product Profile:
HTF fire smoke ventilation single gear axial blower,Coneshape impeller and wheel hub, relatively smaller diameter of wheel hub can get higher wind pressure and lower noise
Features:
1.high quality carbon steel,Cost-effective
2.Customized paint color
3.100°(Can run 20 hours continuously),300°(Can run 60 minutes continuously)
Application:
This series of products are widely used in high rise building, industrial and mining enterprises, underground garage and warehousing workplace ventilation.
Standard:
Impeller:chassis (cylinder, guide vanes, the inner cylinder, motor bracket); motor; chassis; cooling duct
Optional accessories: damping device; control box; grille; mating flange;muffler
Products advantages:
Our company was founded in 2005, the annual output value is nearly one hundred million yuan now. Using pipelined professional mold production methods, so we can meet the production needs of large orders and guarantee our products are reliable quality. Complete accessories production and distribution make it easier to install.
Good quality control processes, all products have been inspected strictly.The balance precision of impellers is less than G5.6. Wind speed, electric current, voltage and noise control all achieve CNS.
1.wheel hubs and blades are molded by hydraulic tensioning
2.Full welding connection
3.Flanges of cylinder are made of spinning flanging process.
4.HVAC system
Product description: We can provide customized product, so please make your performance requirements,two-speed motor, realize two speed.